1) How to cook without a microwave.
Ovens are attractive AND useful. But when you're grown and working you barely have time to learn what all those buttons do—let alone what kind of pans melt and which ones don't. Insert expletive here.
2) How to handle money.
Do you ever just look back at how much money you've earned in the past and think what the actual heck have I spent that on? Maybe it's because we thought 100 dollars was a lot of money for most of our lives. And 40 years goes by fast…so good luck saving for retirement!
3) About cars.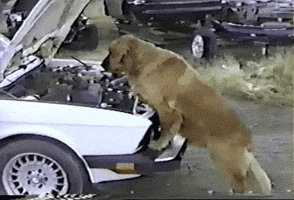 What if the next time your car wasn't working right you knew EXACTLY WHY? That'd be nice. Or even if we had just enough auto-vocabulary to earn the trust of our future father in-laws am I right?
4) Basic survival skills.
Like Boy/Girl Scouts except required by the government (cookies included).
5) Housekeeping.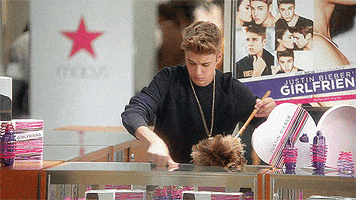 You underestimated the importance of dusting. I know you did.
6) How to play an instrument.

How many hours of video games would you trade back for the ability to drum so hard?
7) How to actually speak another language.


Not just the ability to recognize a few words here and there. The ability to say something like, "I can catch a fish with my bare hands, cook it too. Also I play drums in a small town band." But in another language.
8) How to talk to the opposite sex.
I would've LOVED a high school class on this. Talk about practical application being EVERYWHERE.
All I'm saying is geometry isn't helping me at all right now.