I've long considered myself one of the "nice guys." So on the spectrum of safe and stable to mysterious and dangerous, I feel like I always leaned more toward the right. I've just never understood the appeal of being the mean, jerk face on a date. But, alas, there does seem to be an appeal, and girls for some reason tend to flock to the bad boys.
The same thing is happening in this election cycle. Enter Donald Trump, striding into the political scene like John Travolta in Grease with an equally obnoxious hairstyle, and America goes weak at the knees. And all of the nice guys are standing around scratching their heads wondering where they went wrong.
Well fellas, I think it is high time we face the music and learn that if we are going to get anywhere in this world, we have to get good at being bad. And who else can we learn this ancient art from than our president-hopeful Donald Trump. Here are some dating lessons I've managed to distill from his campaign so far:
Have signature hair.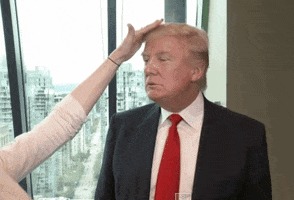 Look, every bad guy has signature hair. Go through all of the baddest guys of history—Michael Jackson, John Travolta, Osama Bin Laden, Hitler, and what do they all have in common? The hair! Heck, Julius Caesar's hair actually is a signature hairstyle. Bad guys have great hair—don't question it.
Make her pay for the date.
For so long we nice guys have been operating under the delusion that we have to pay for the date. But bad guys have long understood that the way to make a woman fall madly in love with you is to make her pay for it. Just don't ask me how we actually get her to pay for it—the Trump hasn't been quite clear on that yet.
Call all of her best friends ugly names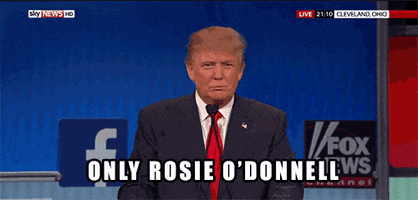 Apparently, all girls secretly hate their best friends. So by calling them, stupid, ugly, little, and fat she can vicariously living out her fantasies through you.
Make her grandma love you
If you have her grandma in your back pocket, she will overlook EVERYTHING. Nana is super easy to win over too, just make huge sweeping promises that don't make any sense and mention something about how great America used to be and she's hooked.
If she cries, ask her if it's that time of the month.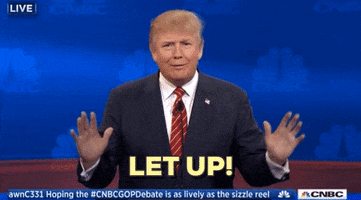 Girls seem to have short-term memory loss when it comes to mother nature's monthly Gift.  This means when she feels the urge to cry she automatically assumes it's because of something you said. What she really needs is a gentle reminder of the real reason she is crying, which will cause her to love you all the more for being so considerate in reminding her.
Yell at her for doing the same thing you just did.
Look, just because it's cheaper for Trump to make his suits in China, doesn't mean other American business should do it too. And she shouldn't get away with being a jerk to you so let her have it!
Tell her "shut up" every time she opens her mouth.
Girls hate talking. So nothing says "I love you" like "shut up." And if she didn't get it the first time, you can just keep repeating it until she understands that you are letting her off the talking hook.
Change your mind every five minutes or so.
Nothing says mystery and intrigue like changing your mind. All good leaders are "flexible," as the Trump teaches. Achieving this level of mystery is really easy, just change your mind on everything, in every opportunity. Love the dress one minute, hate it the next—and vise versa.
So there you have it—lessons from the man with the plan to make America great again. Hopefully they will work just as well on your first date as his presidential bid.